The Kensington Runestone
"An Ancient Mystery Solved"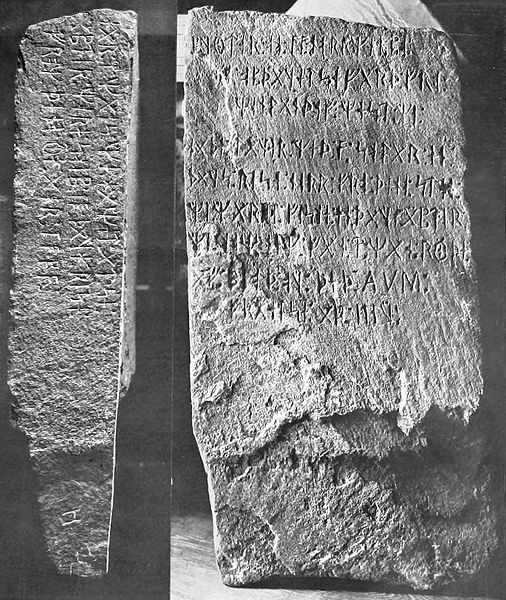 The Kensington Runestone




Introduction

The Kensington Runestone has been the subject of discussion and controversy since its discovery in 1898 by a Swedish farmer, named Olof Ohman, while clearing land for his farm near Kensington, Minnesota (45* 48' 46.17"N - 95* 40' 01.53"). Due to inherent skepticism, and the fact that Olof was himself Swedish, many people thought the stone was a forgery. This controversy has existed for over 100 years up until this very time. Well the controversy is over. There is now physical proof that the runestone is authentic and plays a large role in American history. The Kensington Runestone, pictured above, is 31 inches high, 16 inches wide, six inches thick and weighs 202 pounds. On the face and one side are characters known as "runes", a type of writing used in the Middle Ages only by inhabitants of northwestern Europe, such as the Norwegians, Danes, and Gotland Islanders.




LA MERICA


One full Chapter devoted to the complete story of the Kensington Runestone
mystery, including the pre-Columbian history leading up to it's creation.


Click here for the podcast interview between Adam Skull and Arthur Faram, on the new book titled "La Merica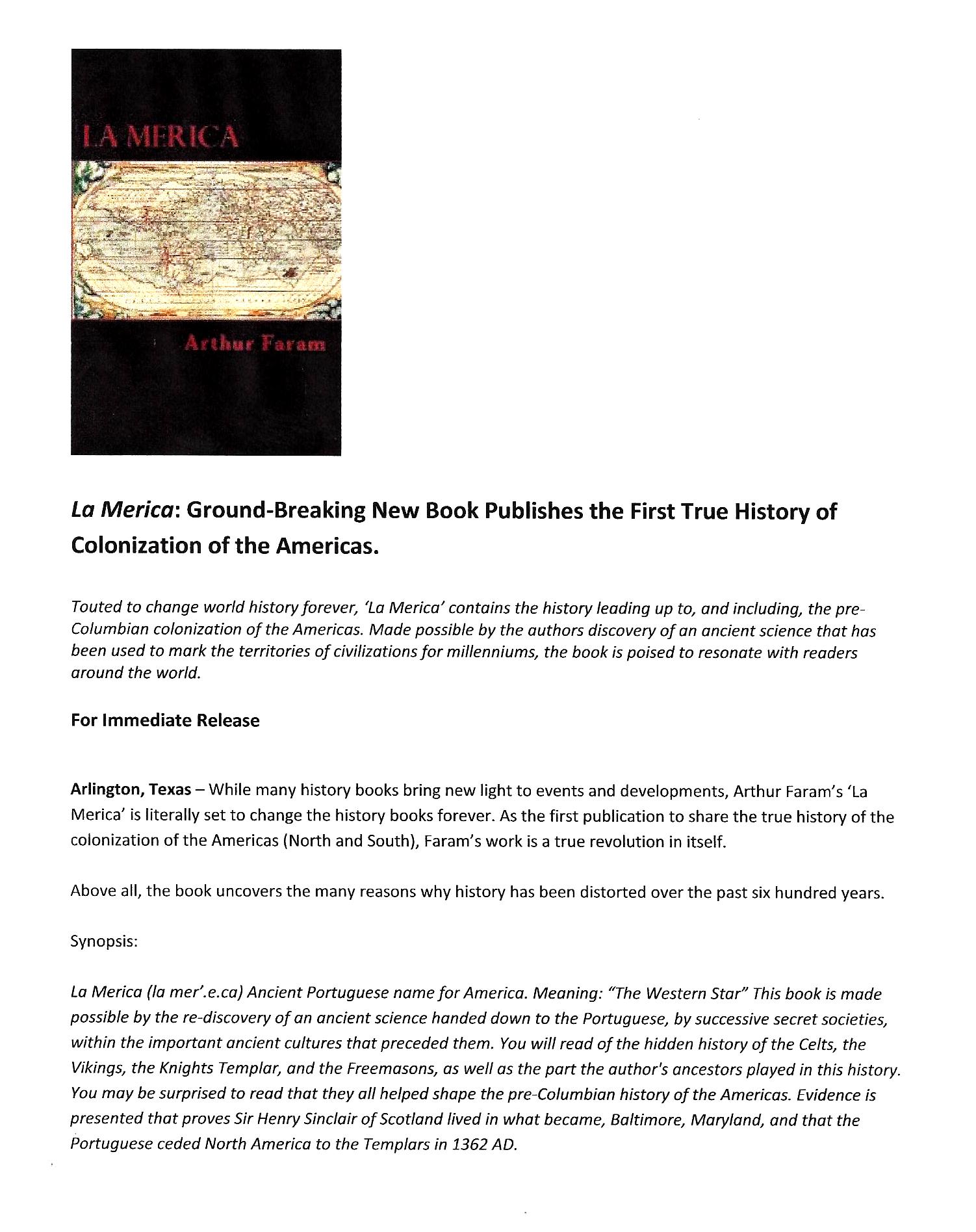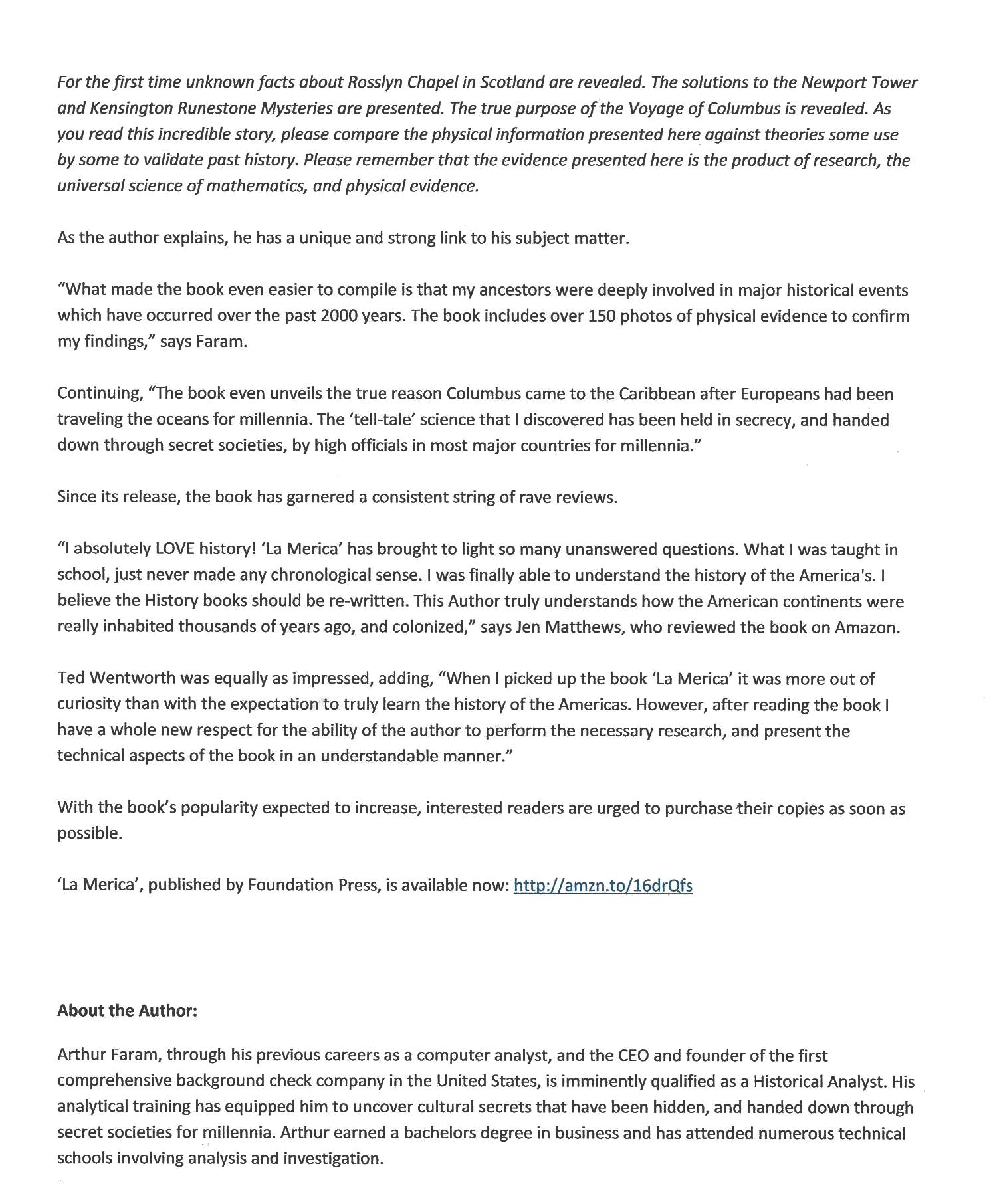 To order click one of the links below.




Click here for Amazon.com in the US

Click here for Barnes and Noble in the US

Click here for Amazon.com in the UK

Click Here for Amazon.com in Canada

© 2013